COURAGEWhat a big word and one I reference often.Simply put, to decide to transform your life and walk a road more in keeping with who you truly are and a path where goals are set and met a healthy dose of COURAGE IS REQUIRED.See if this reading stirs anything with you. It way be your call to meaningful action if your sick and tired of being sick and tired!!
Courage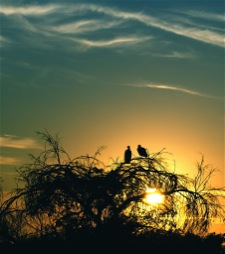 Courage is the price that life exacts for granting peace. Amelia EarhartHow true this saying is. Whatever peace has been achieved in this world has been created by men and women who have shown great courage. Not only did they risk their lives, but many gave their lives for the cause they championed. Along the way they also suffered ostracism and persecution. But they could do no other. This is the physical reality of Say Yes to Your Spirit. It is the lived-out drama of what it means to dance in God (Higher Power). And the world has changed. Racism, sexism, homophobia, witch burning, slavery, and many more exploitations have shriveled in the world, although they have not been completely obliterated, because great men and women showed courage. Celebrate the power of the heavenly Spirit.
I affirm courage in my life.
KEITH BRAY Master Certified Coach www.coached2success.com