Kindness
What a great reading to end a year on. Absolutely love how the Dalai Lama Describes religion. It certainly says it all for me. My religion has no church or label!
After taking the journey of life recovery and transformation, the reading describes a place that I am at in my life, and grateful to be there.
It is a journey I know coach. The only difference in what I coach is that I work with others through a process that allows them to be responsible for THEIR OWN HAPPINESS!!I learned the hard way that the only person I can truly please is me, BUT, I can do things, in fact I'm trained to do things, that will allow you and others to be happy!!After a tough drive down, we are resident of Ocklawaha, Florida for the next three months! Weather so much better than what we left in Canada, and the area we are in is definitely rural south. There is a lake down the street, no ocean and lots of good ole boys in pickups!!We are going to make it a fun adventure by choice.As we close out 2020, Happy New Year and may YOU have the courage to o what you have to do to make 2020 a year of blessings by CHOICE!! luv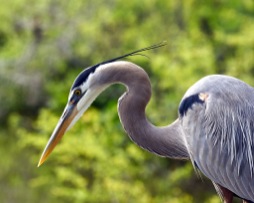 "My religion is very simple. My religion is kindness." -His Holiness the 14th Dalai Lama
I can honestly say I enjoyed each part of the many years of my life. There were so many small things that made me a person who always cared for others, especially those who were very different from me. As the years went on, and as I was growing older, life threw me many emotional curves: losing loved ones, sicknesses, and most of all loneliness. So rather than looking back, when life was easier and less lonely, what I can do now is try to live in the moment; the past is gone, the future is truly a mystery. I look forward to the journey of my older years trying to make the people around me happy. -Claire Gelo It feels so much better to plan what I can do for others rather than moaning about what I don't have in my life. Wrinkles Don't Hurt: The Joy of Aging Mindfully © 2011 Ruth Fishel. All rights reserved. Health Communications, Inc.
Keith Bray, Certified Master Life Coach-for more www.coached2success.com